Paris expo Porte de Versailles
Modernisation and major renovation of the Parc des Expositions – Paris Porte de Versailles (centre of Paris)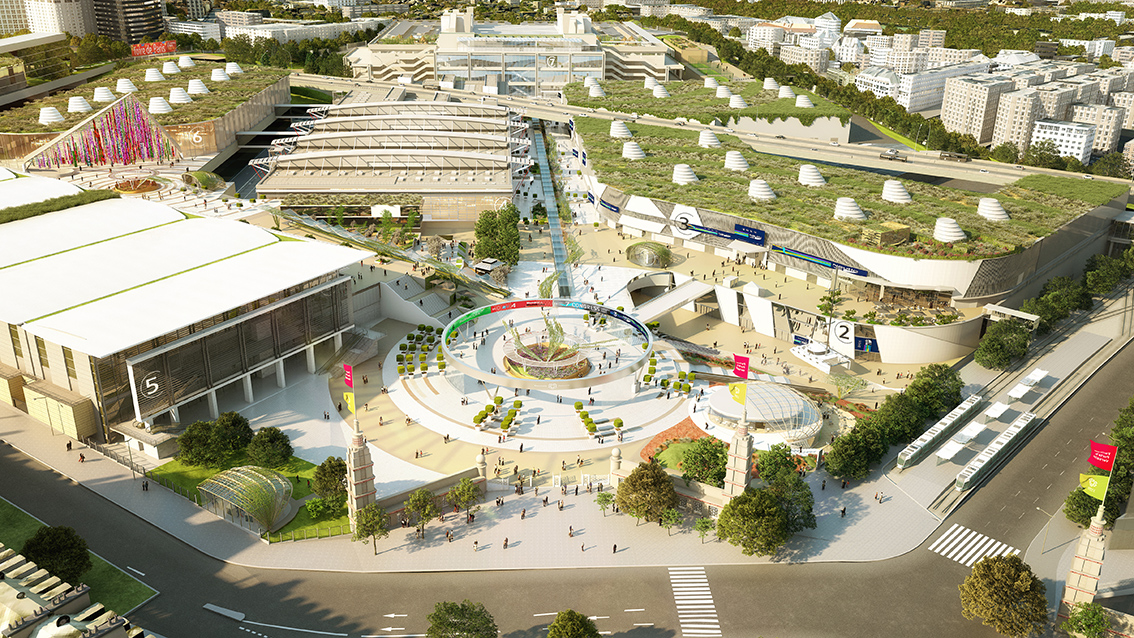 Our Role
We were very involved in this renovation, being carried out over a 10-year period. We provided assistance to the management contractor (Unibail-Rodamco) for the clearing of the plot to make way for the future Triangle Tower, leading to the creation of a new overhead walkway and modifications to one of the exhibition halls.
We were responsible for site management of the renovation works to the Allée Centrale (central alley) and the Parvis d'Accueil (visitor arrivals area) with the creation of three new buildings (over 16 months), and the supervision, management and coordination of the installation of architectural mesh on the front of Hall 1.
On a spread-out site (35 hectares), boasting 7.5 million visitors to 200 events every year, we were responsible for the overall coordination of phase 1 works, reporting directly to the operator of the convention centre.
We also helped put together the impact analysis study for all phases of the whole project.
Architect
Valode & Pistre / Dominique Perrault Architecture
Our Role
Assistance to the Management Contractors
Site Management
Coordination of the Works